Play Hard. Play Fair. Enjoy
Enjoy a social game of your preferred indoor sports at our purpose-built facility.
Netball – Soccer – Cricket – Bubble Soccer
Register your Team
View this weeks draw

Larf n Tiger serves healthy, fresh Cafe food to visitors of the Hutt Indoor Sports Centre. With ample outdoor seating its the perfect place to watch the kids play on a sunny day, with a coffee.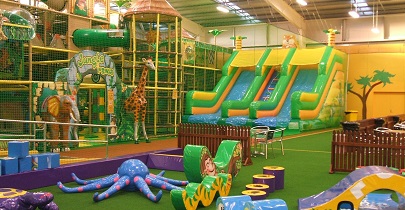 Junglerama Adventure Playland & Cafe – A place for kids who seek to find… A place that's lost within their mind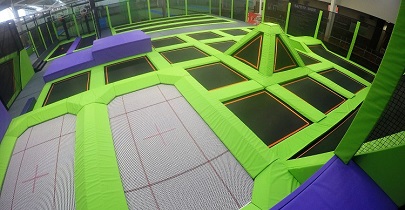 Jumperama Trampoline Park – Fun whether you're a first timer or trampoline enthusiast!

"I love this place. So much going on here all the time. Indoor sports, Junglerama and lots of other things for adults and children to do. Check it out, you won't be disappointed. Plenty of food options available."
Desmond
"I play indoor footy here each week – nice big court, good guys in the other teams. The people who run the centre are excellent and very friendly. The new trampoline park is fantastic, I've bought my kids to play there and they love it!"
Dave

Hutt Indoor Sports
93 Hutt Park Road,
Moera, Petone,
Lower Hutt